Hummingbird & South Digital is now Southern View Media!
Social media is not just about posting. Let us put together a unique social media marketing strategy for your business to help strengthen your followers' relationship with your brand!
Your website is usually your potential customer's first impression of you or your business. Making a good first impression (and a good lasting impression) online is what we do.
Utilize video to express your brand's personality and relay your message to your customers before you even meet them. Let our video team create your custom website of social media video today.
Display ads are a great way to make sure your potential clients do not forget about while they are still in the decision-making process of their purchasing research.
SEO is the process of making sure your websites and business listings can be found online when someone is searching for a business like yours. We have a proven track record of successfully helping businesses get found online.
Google Adwords
Search Engine Marketing using the Adwords platform is one of the quickest ways to generate website traffic and get your name in front of people when they are searching for businesses like yours on Google.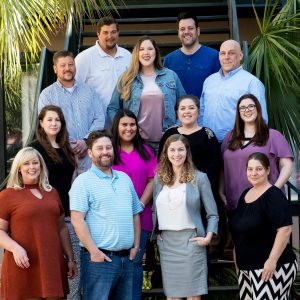 "I believe this company are marketing experts! They have helped us design all logos, social media accounts, professional reputation management, SEO and various other marketing solutions for several different companies that we own, from construction companies to our restaurants. Professional, classy and definitely top of the line results at a fair price! Keep up the great work Southern View Media!"
- Vernon Wilson, Biloxi, MS