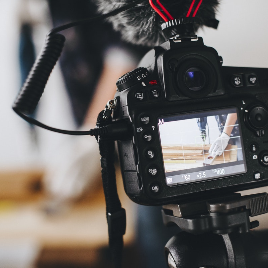 Why Video Marketing?
Videos Are Versatile
Your video can be posted anywhere you want it to be seen, including linkable social media pages, Youtube and a link to your website page. Besides having a video on your business' website, a good brand video can reach a lot of people across all social media platforms.
Videos Are Easy To Understand
More people are interested in watching a quick informational video than reading an article or actually searching for information.
Videos Help Your Clients Relate To You
Videos are more personable than pictures or ads. They put a face to a name and familiarizes the viewer with the company. After someone watches your video, they are more likely to feel like they know you and give your company their business.
Videos Make Your Business Stand Apart From Competitors
People remember funny graphics, aesthetically pleasing websites and most of all..videos! When a customer gets the chance to watch a series of videos instead of having to search for what they were looking for, they are more likely to recall the information. Be different and memorable by using a brand video to market your business. Keep customers interested and engaged while still being able to find all the information they came looking for.
Videos Keep People Engaged
Having videos on your website or social media will keep people engaged with your content longer. The longer a person spends watching your video the more likely they are to trust you.
Why Choose Southern View Media To Do Your Video Marketing?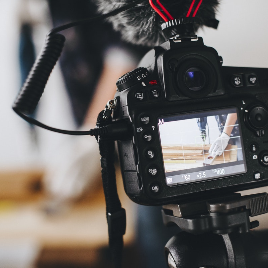 At Southern View Media, we pride ourselves in providing high quality and engaging videos. We focus on the most minor details and deliver outstanding content to help market your business online. Our team can write a storyboard, shoot the video, edit and even add special effects. Are you ready to promote your business with video? Call us for a free consultation.
When you're ready to see your business show up in search results and "Get Online So You Don't Get Left Behind", call the digital ninjas at Southern View Media.